Howdy, Partner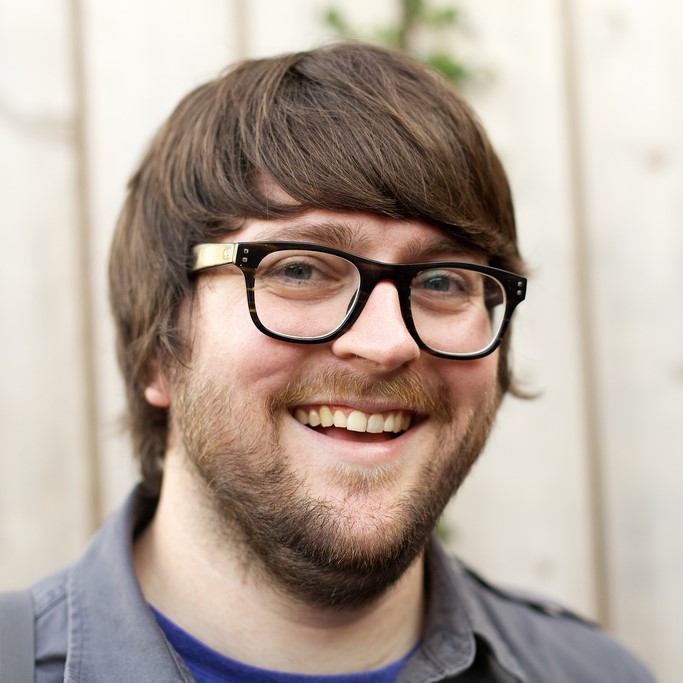 I'm Dave Rupert, lead developer at Paravel. I co-host ShopTalk, an award-winning sound effects podcast that also covers web development. I'm a dad to two wonderful kids. I live in Austin, TX; the best damn city, in the best damn state, in the best damn country, in the whole damn world.
2018
Show Me Your Mic

An Event Apart Chicago

Presenting a new talk called "The Four Divine Beasts of Accessibility"

A11Y Nutrition Cards

A11y Nutrition Cards, a new open source project focusing on presenting accessible expectations in a consumable manner.

An Event Apart DC

Presenting a new talk called "The Four Divine Beasts of Accessibility"

Austin JavaScript

Spur of the moment ask to debut my new talk "The Four Divine Beasts of Accessibility"

❬ASIDE❭ QUEST

❬ASIDE❭ QUEST is a video games podcast for people too busy to play video games with my friend Danh Hoang.

███ ████

██ ███ ████ █████ ███ ████.
2017
Refresh Austin

Beyond Tellerand Berlin

Austin on Rails

Spoke to the local Austin on Rails meetup about building Progressive Web Apps.

CSSDevConf Keynote QA

Closing Keynote QA at CSSDevConf. I was interviewed by author and conference organizer Christopher Schmitt.

CSSDevConf Session

Semi-impromptu roundtable discussion called "Let's Talk Burnout" where designers and developers shared causes, effects, and coping strategies for burnout.

Squares Conference

Presented an updated version of "Vague, but exciting" at Squares Conference in Grapevine, TX (Dallas). This time focusing on the question of how large creative projects get made.
2016
Smashing Conference Freiburg

Austin JavaScript

An Event Apart DC

Debut of a new talk at An Event Apart: Vague But Exciting. Discussing how we can use prototypes to quickly build out new ideas.

Global Defense

Launched my first game Global Defense. A massive multiplayer online space defender.

Play Global Defense

Between Players Podcast

Live Shop Talk Show at Web Design Day in Pittsburg

Chris and I joined the festivities at Web Design Day in Pittsburg.

.net Magazine Feature
2015
CSSDevConf Keynote

I was asked to do the closing keynote for CSSDevConf aboard the H.M.S. Queen Mary in Long Beach, CA.

Dave Rupert: Working from Home

Emi Jeanne Rupert

My second child Emi Jeanne Rupert was born.

Live ShopTalk at An Event Apart Chicago

An Event Apart DC

DayTrip

Paravel launches

DayTrip

, an app to help you break the Netflix cycle so you can go outside and play.

GenerateConf New York

Styleguides Podcast

Responsive Web Design Summit 2015

An Event Apart Atlanta
2014
Two Minute Warning with Paul Russo

Two Minute Warning with Paul Russo is a podcast with my friend and Austin treasure, Paul Russo. We get drunk and Paul distills his wisdom and thoughts into two minute doses.

Front End Summit 2014

Artifact Austin 2014

Smashing Conf, Oxford 2014

InControl Orlando 2014
2013
Otis Rupert

My first child Otis Rupert was born.

TXJS 2013

SXSW 2013 Panel Discussion

Show me Your Mic Podcast

The Accessibility Project
2012
In Control Conference and CSS Dev Conference, Hawaii

Microsoft.com


Paravel designs and builds a brand new Microsoft.com homepage.

A List Apart

Unmatched Style Ep. 80

.net Magazine

CSS Summit & RWD Summit

The East Wing

The Phuse

TXJS

Refresh Austin

Front End Design Conference

The Industry Radio Show

Non-Breaking Space Podcast

ShopTalk


A podcast all about front end web design and development with Chris Coyier of CSS-Tricks
2010
Lettering.js

Lost World's Fairs

.net Magazine

Co-wrote an article with Trent Walton on CSS3 Transitions.

The Many Faces Of...

Refresh Austin

Talk on Webkit's CSS Transitions