Cicadas electrifying the treetops, the hot air hotter, crispy grasses under sandaled feet, asphalt sizzling to the touch. Children ebb and flow from camps, playdates, sleepovers, long days, missed bed times, and the familiar feeling of parental shame over too much screentime. School starts tomorrow, back to the top of the luge track we go.
Trying to staying calm
In my last vibe check I talked about my "Stress Reduction Journey" after a mild health scare and some self-realizations about the impact stress is having on my body. Journeys are long, but it's nice to see some immediate results. It made me happy to get an alert from my watch notifying me that my average resting heart rate lowered ~10 BPM.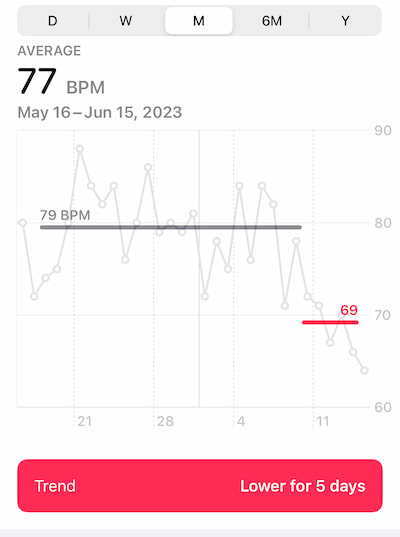 That's a significant change in lifestyle. On top of that, I've lost ~20 pounds! I'm on a diet, but most of that was stress reduction alone. This has been an educational process for me about the levels of cortisol pumping through my veins and how my body responds to stress; bucketing calories thinking daily life is a bear attack.
Figma Config in San Francisco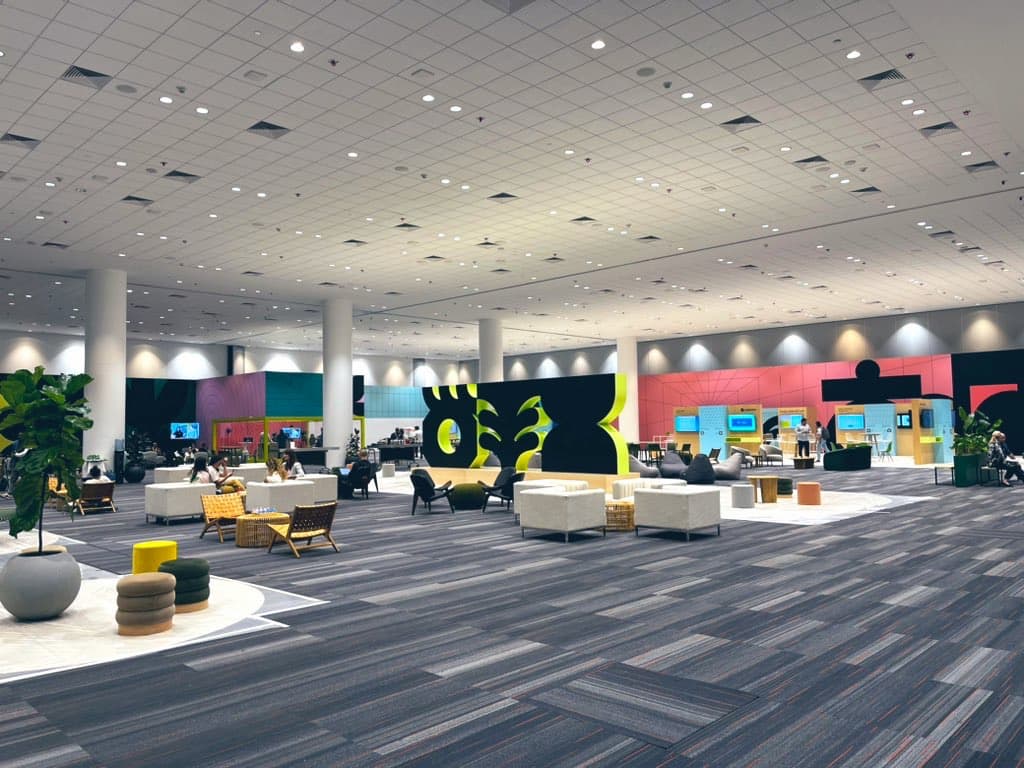 Towards the end of June, Figma flew me out to attend their annual conference: Config 2023. At over 11,000 attendees Config is hands down the biggest conference I've ever attended (if you don't count SXSW). I was there as an influencer, which is an uncomfortable title and I'm not a designer but that was the whole point. Figma launched a slew of developer-centric features and wanted some developer feedback.
The big feature they launched is Dev Mode. I will write about it, but the tl;dr is that I feel like it gives designers and developers a shared language of components and variables that can act as a bridge between disciplines. And I think that bridge is great for organizations where that bridge is damaged or doesn't exist.
All in all, I had a great time, saw some old faces, and I met a lot of fun new people as well. I had fun exploring the city from the Painted Ladies to Embarcadero. The highlight of ending up at a wild bar in Chinatown will be a night I'll never forget.
Off to San Diego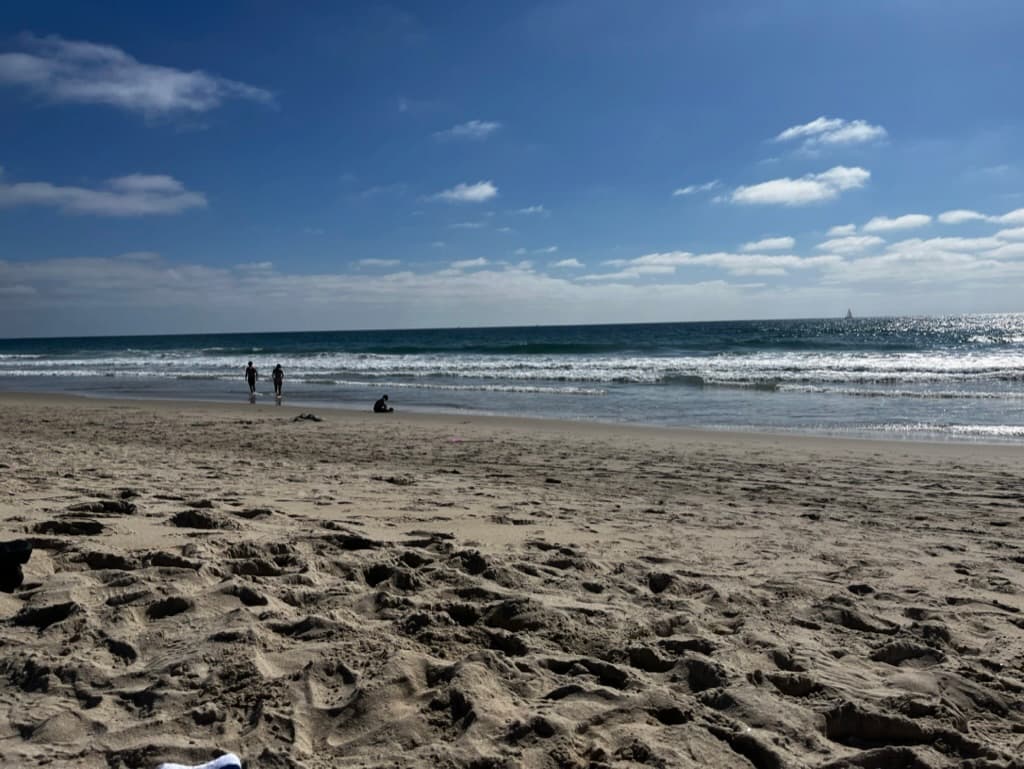 To escape the Texas heat my family vacated to San Diego, resuming a tradition from my wife's childhood. For the first week we got an AirBnB on the bayside of Mission Beach with our friends. We had the best time boogie boarding, cruising the boardwalk, doing rides at Belmont Park, and had a productive day of rides and shows at Sea World. It's wonderful to travel with friends where kids get along and everyone has similar vibes and expectations. Good people, good fun.
As we said goodbye to our friends, we said hello to my wife's family as they joined us for three more days in San Diego. Kids pal'd around with cousins on the bay and I went golfing with my male in-laws. I golf once a year so I did about as good as I expected with my incurable slice. The next couple days were beach bound and sunny. We wrapped up our trip by driving my in-laws' Jeep back across the desert to Phoenix, celebrating my wife's birthday with her family, and meeting our new baby grandnephew lil' Hank.
Given my skin sensitivities and work obligations, I don't really go on vacation so much as I attend my wife's vacation. But I slathered myself in metallic ointments, sat under a solar fortress, and am happy to report that I didn't get a sunburn so we'll call it a successful trip. My son got good at smashball and my daughter (like her mom) loves the beach; endlessly cartwheeling and catching waves. These are good memories.
From RSS 2000 to RSS Zero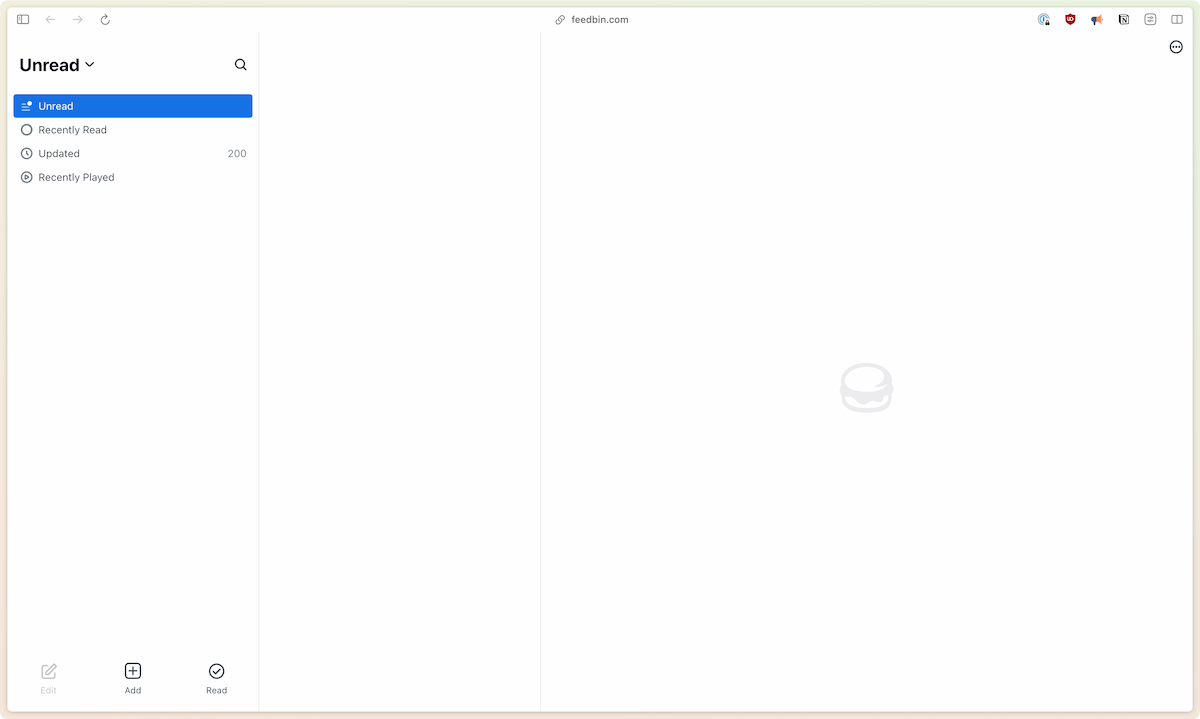 I got behind on my RSS that caused some slight anxiety to brew because there were a lot of great posts by smart people hidden in that queue that I wanted to read. Taking a strategy of "one friend a day" and three weeks of late night power reading, I managed to nerf my unread queue from 2000+ unreads to zero. 🎉
Luro is go for launch 🚀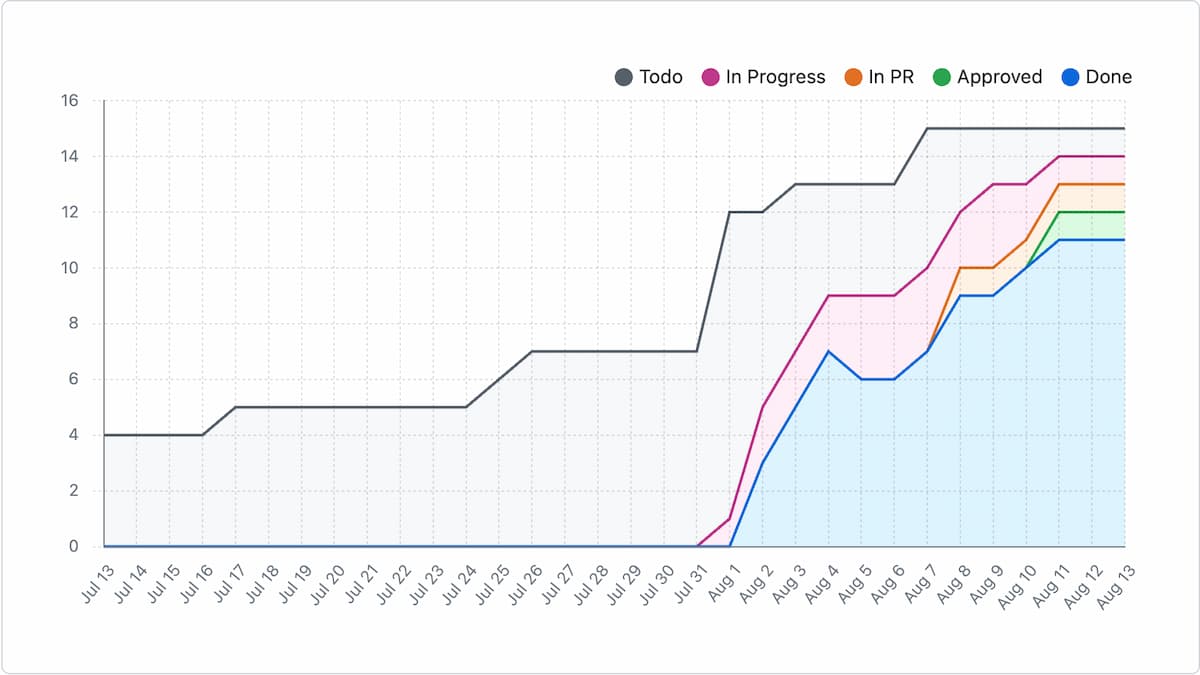 Work-wise, it's busy season at Luro as we prepare for public launch centered around a new feature we're excited about. I've always thought Luro was useful, but most of its value accrues over time in a team context. Our new feature will make Luro more valuable to individuals right out of the box. There's a lot to talk about so I'm excited to spend the next couple months sharing the app with y'all.
Stats
🧠 Learning
Lots of paths to learn about, but these are the four I keep coming back to.
Climate Change - This record-breaking summer has me pondering where change needs to happen.
AI - AI is so damned hyped. But is it useful? Is it dangerous? A lot to learn about this burgeoning field.
Dyslexia - Last year we found out my daughter has dyslexia and I spent a lot of time trying to learn about her unique brain. Dyslexic brains are marvelous how the widely-spaced mini-columns in their brain reroute and rewire pathways to process connections other neurotypical brains wouldn't think about.
Adult ADHD - In more self-diagnosis, thanks to Dr TikTok, my wife and I are coming around to the realization that we both probably struggle with differing types of ADHD (self-medicated through caffeine).
💪 Fitness
The big news this vibe check is weight loss.
I've lost 20 pounds! I'm 10 weeks into my 12 week weight loss program and mad about food.

No alcohol, candy, or other fun (unless there's an occasion)
No diet cokes, drinking tea and "fun water" (water with a splash of juice)
Eat when I'm hungry (two'ish meals per day)
Eating a lot of pre-prepared Snap Kitchen

Resting heart rate down ~10 BPM.
Went swimming (once)!
I'm starting walks to school again, plan is to extend them a bit or hit the pool right away.
📖 Reading
Got through lots of books this summer.
Finished
Started
Caliban's War - Sequel to Leviathan Wakes
Unlocked - A book on meditation by the guy who coached Michael Jordan and Kobe Bryant to meditate.
---
📝 Blogging
Not my best summer of blogging, but wrote lots of drafts.
🎙 Recording
Shoptalk goes on! I'm sure I expanded my universe of characters but can't remember.
🗣️ Speaking
⌨️ Open source
Struggling at maintaining the A11y Project, but have started a Discord for the maintainers to get more organized.
---
📺 Media Consumption
Movies
Spider-Man: Across the Spider-Verse - Loved it. Massive movie on a massive scale.
TV
The Expanse S1 (Prime) - Great adaptation of the Leviathan Wakes universe.
Anime
Podcasts
---
🤖 Gunpla
HGUC RGM-79SP Sniper II - I love these retro GM units. The plastic cracked on the backpack when panel lining, but I still love the look of this one.
HGWFM Gundam Aerial - The star mech from the latest Gundam series The Witch From Mercury. Such a beautiful kit, great build, wonderful gimmicks, and
👾 Video games
Hit pause on Zelda: Tears of the Kingdom