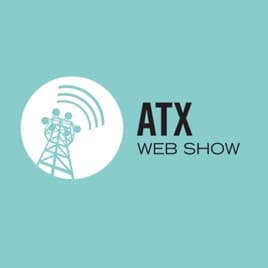 ATX Web Show
· Archived · #webdev #webdesign #austin
ATX Web Show was a podcast all about the local web design and development scene in Austin, TX. It started with me roping my co-workers into talking to ourselves (Reagan Ray design the logo) but began to branch out into interview interesting people and companies who were changing the tech scene in Austin in the early 2010s. We talked a lot about Gowalla and over 5 years we recorded 72 shows, which isn't too shabby.
I was later joined by regular co-hosts: Travis Swicegood, Sameera Kapila, and Andy Keil to help keep the podcast going. Looking back I think the ATX Web Show did a great job to promote the burgeoning Austin tech scene during its transitional years from strictly B2B businesses to more consumer focused startups. Multiple transplants over the years have told me the ATX Web Show was part of the reason they came to Austin. That's too sweet.
On a personal note, this was my first big foray into podcasting. I cut my teeth interviewing and learning how to string together coherent thoughts and sentences. I'm only okay at that now 😅 but I appreciate everyone who took the time to be a guest, a host, and to listen.