To date, my blog has had 3 themes in just 7 short months. Just about as many posts as themes really. But I'm making a concerned effort to change that. To start, I thought I'd write a little bit about the process of this version.
The Prototype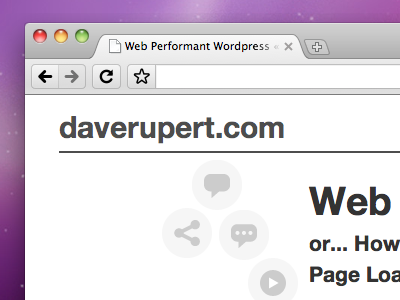 The new theme started as a brilliant idea for an iPad-centric tap-a-thon. The menu seen here was a fly out that would appear once the actions button was tapped or clicked. It was cool, fancy, animated and really fun but after much weeping and gnashing of teeth, it became clear that the fancy menu - although really functional - involved too much thinking.
The First Law of Simplicity is Reduce
. Ultimately, it fell into the Design Graveyard.